Arachnida is a class of arthropods (within the subphylum Chelicerata) that includes spiders, scorpions and the handful of remaining lesser-known orders that are unique and underappreciated.
The order Solifugae (depicted here eating a slice of pizza) is one of my personal favourite Arachnid orders. Spiders will always be my #1, but Solpugids will always hold a special place in my heart with their prickly nubs and beady little eyes.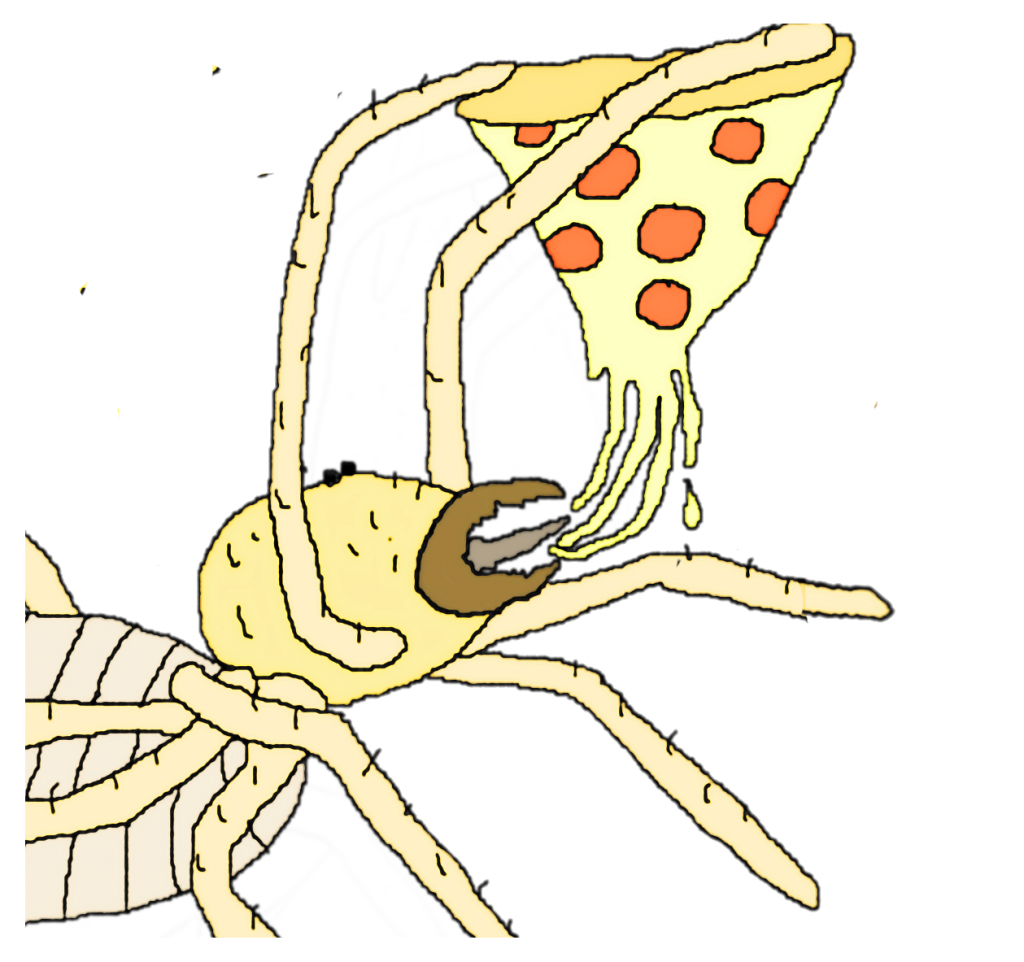 Solpugids are also known as :
Camel Spiders
Wind Scorpions
Solifuges
Sun Spiders
False Spiders
Roman Spiders
Jerrymanders
Children of the Earth
Eyambulohungi (the one who breaks the meeting up)
Otjibiryanguari (moving without purpose)
Vet vretters (fat eaters)
Jagspinnekoppe (chasing spiders)
Walzenspinnen (road rollers)
Haarskeerders (hair cutters)
"The Kalahari Ferrari"
Arachnologist Dr. Paula Cushing's "The Truth About Camel Spiders" not only enlightened me about the many cheeky aliases of the elusive arachnids, but it proved to be a thoroughly fascinating in-depth lecture on these curious little crawlies that deserve some positive attention (for once!).